Athletics and Activities Management Made
Easy
Since 1999, rSchoolToday has made athletics and activities management easy for thousands of schools. From scheduling and registration to facilities and equipment, rSchoolToday helps athletic administrators save time and get away from their desks to make positive impacts in their communities.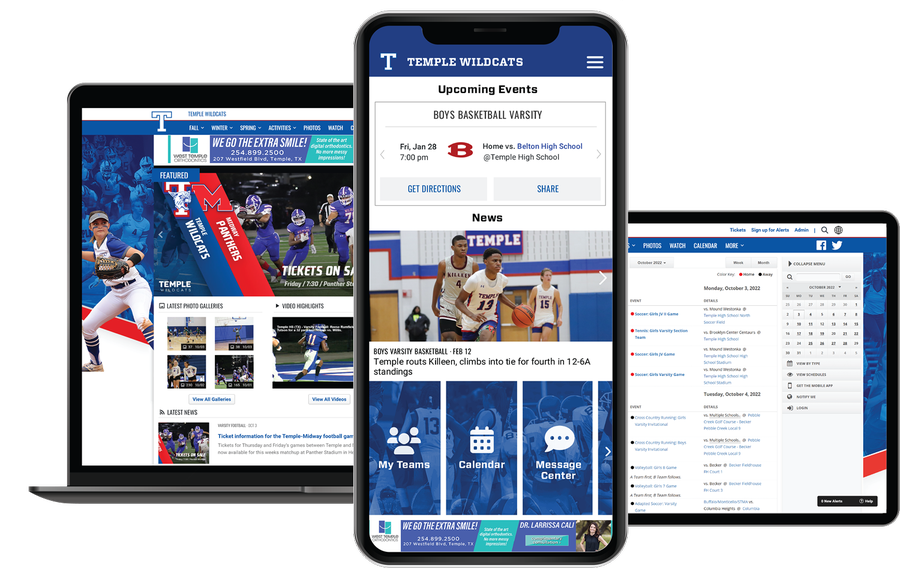 Seamless event management for any high school, district, or state association
Athletic administrators continue to face increasing demands with limited time and resources. With rSchoolToday, you never have to enter data twice. Easily connect your athletic scheduler, facilities, registration, trip requests, maintenance, inventory, and more.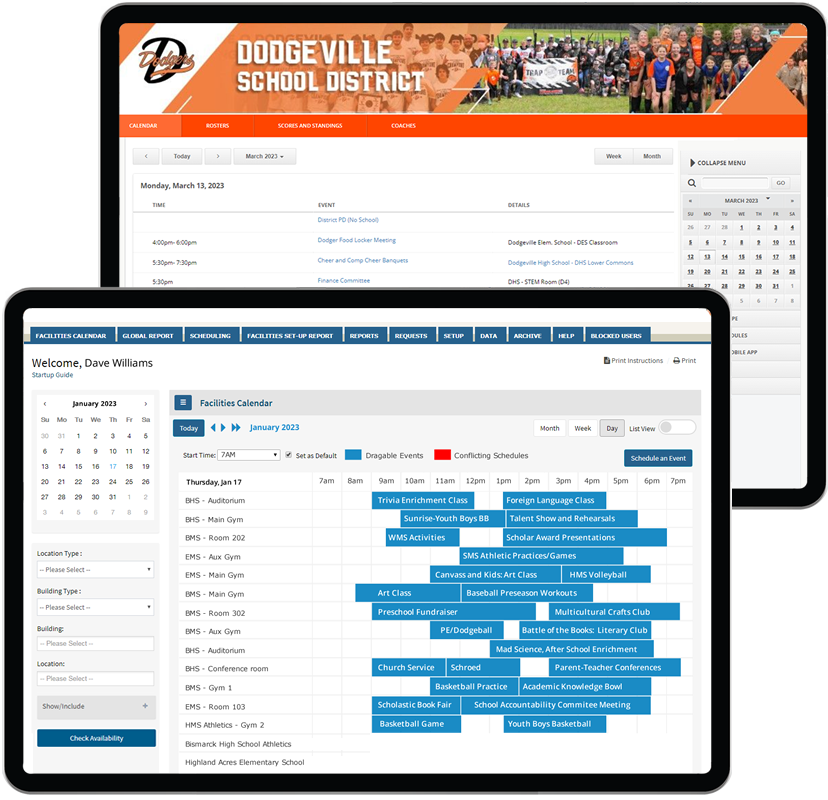 Designed for You
For more than 20 years, rSchoolToday has put the needs of athletic directors first to build the most comprehensive suite of management services for high school athletics and activities.
No More Paperwork
Gone are the days of searching through registration packets for information about an athlete. With rSchoolToday, paperwork becomes a thing of the past.
Better Together
When you add data in one place, it syncs across the entire rSchoolToday software suite. Get hours back in your day to focus on elevating your programs and enriching your community.
Trusted by 7,000 Schools
High school activities directors and their middle schools, districts, conferences, and state associations trust rSchoolToday to help run their programs.
Power-Packed Apps
Streamline all your scheduling and administrative work in an all-in-one solution. Automate manual tasks and never enter data twice.
Compliance and Coordination for All
Create and maintain one source of truth for every employee, parent, athlete, and fan.