The Essential High School
Sports Marketing

Platform

VNN brings administrators, athletes, parents, fans, and brands together around high school sports. With our flagship SportsHub website, custom Mobile Pro app, and other brand-building features, any school can easily fill the stands for every program.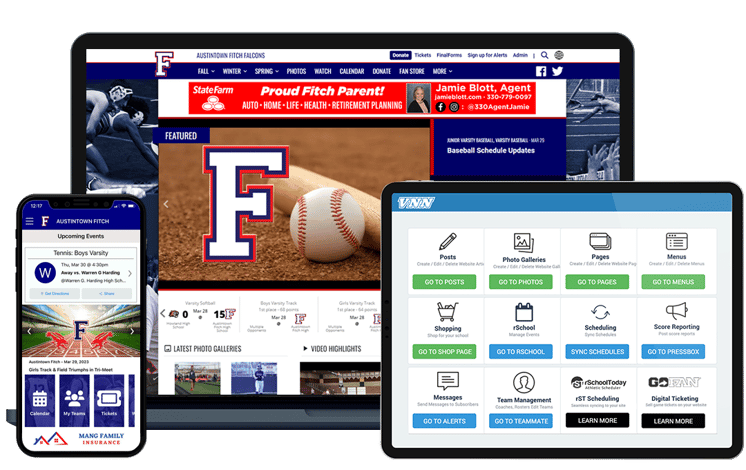 Pro-level promotion and fan engagement
Paper documents and phone calls haven't been the best way to reach parents, athletes, and fans for years. With the VNN engagement engine, schools can communicate effortlessly with their communities through a branded website, email, texts, and social media posts.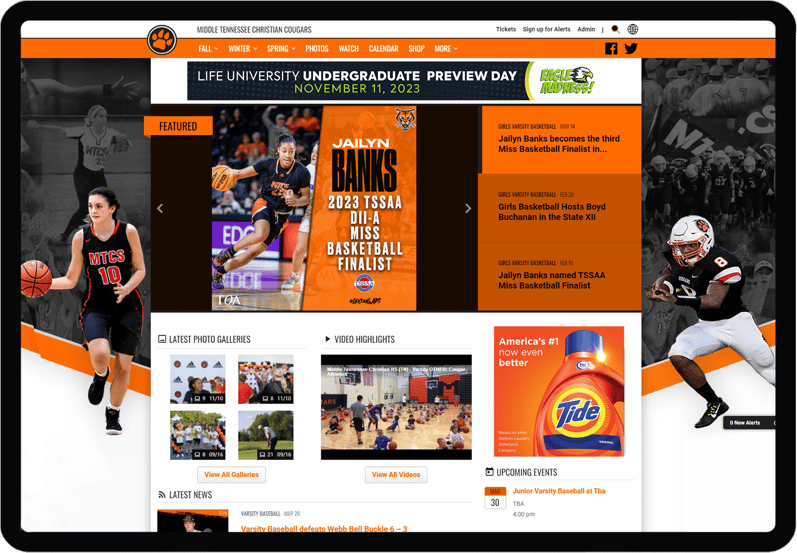 Give every program the same opportunities
Every sport, level, and activity is represented in the VNN platform. Level the playing field for your organization and make participation fun for everyone.
Be inclusive of the whole community
ADA-compliant and mobile-focused designs ensure that anyone in your community can be engaged with your programs.
Generate revenue for your school
VNN advertising, fundraising, donations, tickets, spirit wear, and commerce programs help schools fund opportunities for students through revenue sharing.
40M+ Fans
Millions of fans connect with their local schools on custom-branded VNN SportsHub websites. Rally your community around every team and program at your school.
Elevated Experience
Brand your high school athletics department like your favorite collegiate and professional teams. Direct all your fans to one place for all your event details and updates for every sport.
Robust Advertising
More than 2,000 local businesses advertise on VNN SportsHub websites each year. Your athletic website creates unique opportunities for advertisers to sponsor your programs and grow their businesses.